How important it is for us to recognize and celebrate our heroes and she-roes!
I have taught for 15 years and there have always been a few teachers at the schools I worked with that I respected so very much. I really learned from these teachers. Those are the teachers that I would ask to come into my classroom to observe me, to help me craft lessons in the best way, and to gain perspective with when things were tough.
The world of blogs, Common Core Standards and Teachers Pay Teachers brings forth a new line of teacher heroes for me. The heroes that SHARE all they are doing in their classroom in order for ME (and others) to become the best teachers we can be. I was one of those blog stalkers for a long time and then I started actually commenting on products/freebies from TPT or on teacher's facebook pages, and of course on blog posts. Through that I started to get to know some of these amazing teachers a little. What a strange world we live in that we have bloggy friends" that we have never met, but that is how it is and I think we are much the wiser for it. The past two years of teaching these teaches have been my go to and I am so very thankful for them!
Nicole creates detailed, creative, and in depth products for the upper elementary grades. Nicole's products were one of the first that I came across and I am pretty sure I own everything from her TPT store! A few of my favorite products from her are:
Throughout the past year when I had questions about anything she would patiently answer me! She helped me to see that even though I teach an upper grade, I can still be CREATIVE with my planning! Thank you for that Nicole!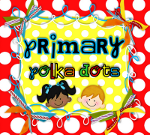 I just "met" Lindsay from Primary Polka Dots this school year and BOY AM I GLAD I DID! I honestly don't know what I would do without her ideas! Lindsay takes something like Inferences and creates this amazing mini-unit out of it! My third graders LOVED her Point of View activity at Christmas time! Honestly, just go put it in your TPT cart RIGHT NOW so that you will be ready for next Christmas! I love Lindsay's excitement for teaching and creating. She has really helped me to look at what I am teaching and make sure I am going IN DEPTH, not just teaching on the surface! Thank you Lindsay!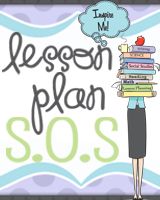 LESSON PLAN SOS chicas are simply amazing! I have learned so much about Guided Reading and Writing from them. They not only create amazing products, but they take the time to walk you through everything through very detailed blog posts. When I handout a packet to my third graders they are always so excited when it says "Lesson Plan SOS" as they know it will be a fun activity to do! I really do own EVERYTHING in their store. It is hard to pick and choose what is my favorite product from them. Their "Brain Breaks" product pretty much has saved my sanity this year! I have a very active group of kiddos, so the easy organization of this product and easy implementation was HUGE for me! I have emailed them a lot about questions or to share how their product was used in my classroom and they are ALWAYS so encouraging and helpful!
We always hear how important teacher collaboration is, but do we ever have time to do that at school? I don't, that is for sure. I have found that I collaborate and learn most through emails and chats and occaisionaly phone calls with teacher friends from all over the world.
What a blessing it is that we get to teach and share and learn from each other through this amazing world of blogs and TPT and forums and the list goes on and on!
So thank you not only to these ladies, but to so many teachers out there that insprie me EVERY. SINGLE. DAY!