All teachers know that kids learn more when they're excited and engaged. Today a team of bloggers come together to help your students take a BITE out of learning with a theme your students are sure to love!
The school district I work in has embraced the Quantum Learning philosophy of teaching. There are so many different aspects of QL that are AMAZING. My favorite idea is "Home-Court Advantage." I LOVE working with my students to create this in our classroom each and every year!

Home court advantage is just what it sounds like-when a sports team plays in their home town on their own field or court, they have a statistical advantage. There is a tremendous amount of research that has been done on this.



Quantaum learning suggests that "
Home court advantage is a powerful psychological tool that creates feelings of safety, support, and belonging on the sports field as well as in the
classroom
. Students in classrooms where home court advantage has been established are more likely to take risks, participate, and ask and answer questions. At a time when many teachers are pressed to achieve common core standards, establishing a home court advantage in classrooms is a powerful step toward encouraging and reinforcing more effective thinking, discussions and collaboration." (Quataum Learning, 2009)


There are many things that a teacher can do to create that home court advantage in their classroom in terms of belonging, safety, and support! I blogged about this in depth last year, please click here to read that post!
I LOVE the "I SURVIVED" book series by Lauren Tarshis! One of my favorites is "I Survived The Shark Attacks of 1916." When we talk about ENGAGING books, oh this is the series for you! I have used these books in 3rd, 4th, and 5th grade! One of my favorite things about this series is how easy it is to use non-fiction books right along with Mrs. Tarshis' stories. My students are engaged in the story and then they want to look at the primary sources for what really did happen! My Shark Week freebie is a template for students to use to write a newspaper article about what happened during the shark attacks of 1916.
Click HERE to try it out!
Be sure to go for a swim in the linky party below. Every blog in the Shark Week Blog Hop features a fishy freebie for you and your students- but hurry! Shark Week only lasts until Sunday, August 17th :)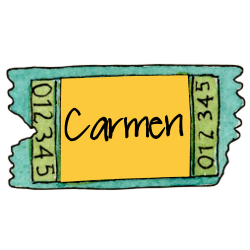 An InLinkz Link-up